Skip to Content
Professional Termite Control Services in Glendale, Burbank, & Pasadena, CA
Protecting Your Property From Pests
No one wants unwanted houseguests in the form of termites, but you can rest easy knowing that Hydrex Pest Control is standing by. Our pest control professionals offer termite control services for homeowners in the Glendale, CA area. It can be a shock to discover a termite problem, but with the right team on your side, you'll get through it. Our local California business has more than seven decades of experience exterminating termites. Our team will quickly assess the scope of your termite infestation and create an effective strategy to remove harmful pests from your home. We use state-of-the-art extermination services, treating all types of termites, including dry wood termites and subterranean termites. Our team offers residential and commercial termite services, so get in touch with us for your free extermination estimate.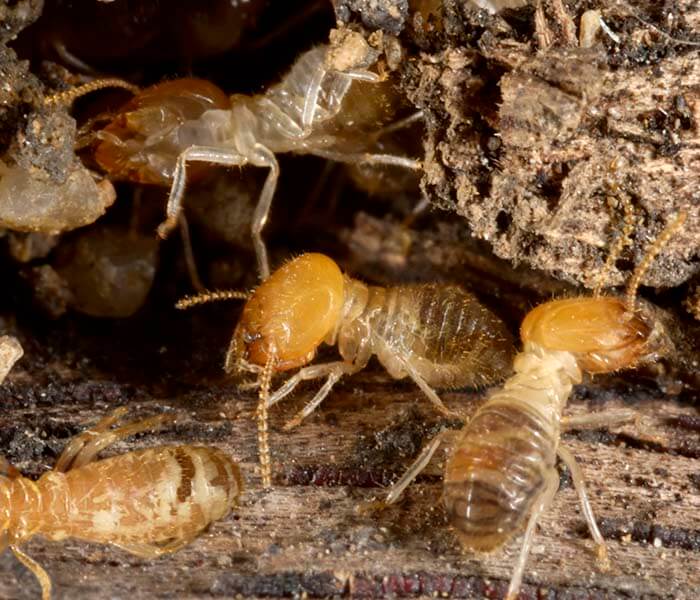 Signs You Have a Termite Infestation
If termites are present at your home or business, they have already started to cause damage if you spot wood shavings around your building or trees. Termites make their homes inside of holes about the width of a pencil. These areas provide an ideal climate for termites to live and work. Knowing the early warning signs of termites can save you lots of money and hassle. The most common telltale signs of termites include mud holes, damaged or hollowed floors, piles of wood shavings, and blowholes within trees near your property. If you suspect you have termites in your home or business, contact Hydrex Pest Control immediately. We can visit your property for an inspection, checking for drywall signs of termites and more. Learn more about what to look for if you suspect termites on your property:
Mud tubes with a pencil-size diameter or larger, running across bare concrete or masonry between soil and any wood parts of your building.
Distorted or "bubbled" areas of paint on wooden surfaces.
Small, thin, paper-like wings all the same shape and size on your flooring, countertops, or window sills.
Any wood building parts that begin to sag, especially if they are important to support structures.
Termite Control for Dampwood, Drywood, & Subterranean Pests
Our team knows how destructive all types of termites can be to residential and commercial properties in California. We offer our services to home and business owners in Burbank, La Crescenta, La Canada, Pasadena, Arcadia, Sunland-Tujunga, and the surrounding areas. Our experts use state-of-the-art methods to combat dampwood, drywood, and subterranean termites. Subterranean termites build nests in the ground and search for wood, venturing farther and farther from there as their colony grows. The colony's forgers create underground tunnels or above-ground shelter tubes to search for food and connect back to their nests. This allows them to enter buildings without direct wood contact, using cracks, foam insulation, and other spaces. Don't let house termites eat away at your home's structural integrity and cost you money. Get your termite inspection scheduled today.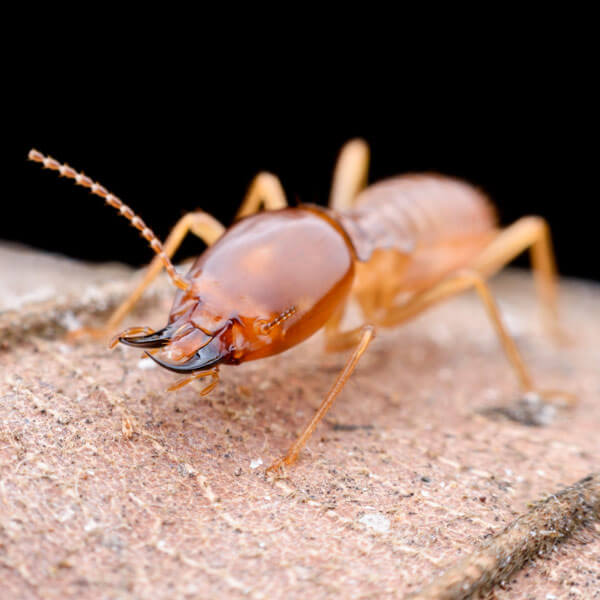 How to Identify Termites
Many of our customers ask us how they can tell termites from winged ants. All termites have a thick waist, attaching their abdomen to their middle body region, or thorax. By comparison, ants have a pinched-in waist. Searching for "what do termites look like?" may help you get a better idea if you're actually dealing with termites or just bugs that look like termites. A termite has an antenna that resembles a string of beads, while an ant will have an elbowed antenna. A termite swarmer will have two pairs of long narrow wings with visible veins. The front and back pairs of wings are just about identical. A winged ant also has two pairs of wings, but they are shaped like triangles, with the back pair being much shorter than the ones in front.
Don't Be a Termite Victim
Termite damage far surpasses fire damage each year in terms of the total amount of homes and dollars spent. In fact, termite damage accounts for more money than fires, storms, and earthquakes combined. More than two million homes need termite treatment every year, and homeowners insurance doesn't typically cover this service. Since termites cannot be heard and are rarely seen, staying on top of potential signs is critical. Hydrex Pest Control has specialized equipment to detect and remove termites. Termite treatment is not a DIY task. Don't just spray for termites and hope the problem goes away. Contact our professionals for effective termite treatment.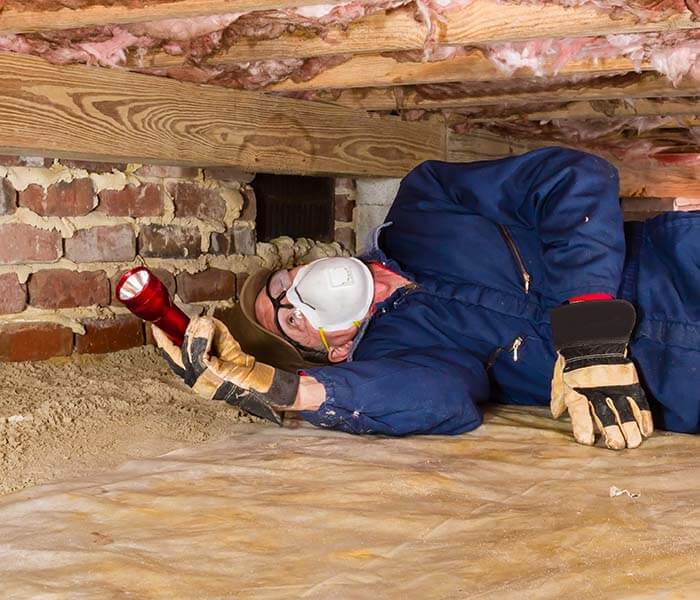 Hire Our Termite Professionals & Get Your Free Inspection
Detecting and controlling termites is a job that should be left to the trained professionals at Hydrex Pest Control. Our thorough termite inspection is the first and most important step in protecting your home or business. Our experienced staff can locate specific areas in your building where termites are most likely to attack. We use special tools such as sound amplifiers and moisture meters and will design a customized termite treatment plan for you. We are proud to offer free inspections for commercial and residential properties in the Glendale area. Contact us today to schedule your free inspection.
Schedule Your Consultation Today!