Skip to Content
Termite Fumigation Services in Glendale, La Canada, & Pasadena
Hydrex Pest Control Performs Termite Fumigation
When you need termite control in Glendale, La Canada, & Pasadena, or the surrounding area, trust the experts at Hydrex Pest Control to perform thorough termite fumigation services at your home or office. We are proud to be the top provider of fumigation services throughout Glendale, Burbank, and the rest of Southern California. We have developed a reputation for exceptional results through more than 70 years of service in the region. Our team of professionals is highly-trained in termite control and uses the latest technology to ensure the safety of your family or employees as well as the efficiency of the termite fumigation project. We will visit your home for a thorough inspection before developing an extermination strategy, all while keeping you abreast of what we are doing and why. Contact us today to learn more.
Identifying Termites in Your Home
At the first sign of termites, you should reach out to the local pest control experts at Hydrex Pest Control. Termites are stealthy creatures, meaning you are unlikely to notice their presence until long after an infestation has begun. Therefore, prompt action is critical to protecting the structural integrity of your home. Be on the lookout for:
Hollowed or Damaged Wood
Termites may chew through the wood below or behind your walls, floors, and more. As a result, the wood will weaken and create structural damage. You may notice an empty sound when this happens.
Blisters in Wood Flooring
Reminiscent of water damage, blisters in wood flooring may be the result of damage from subterranean termites.
Evidence of Swarms
If you notice discarded wings near windows, doors, or access points, they may be indications of nesting termites.
Droppings
Drywood termite droppings resemble sawdust or coffee grounds and may accumulate near a colony.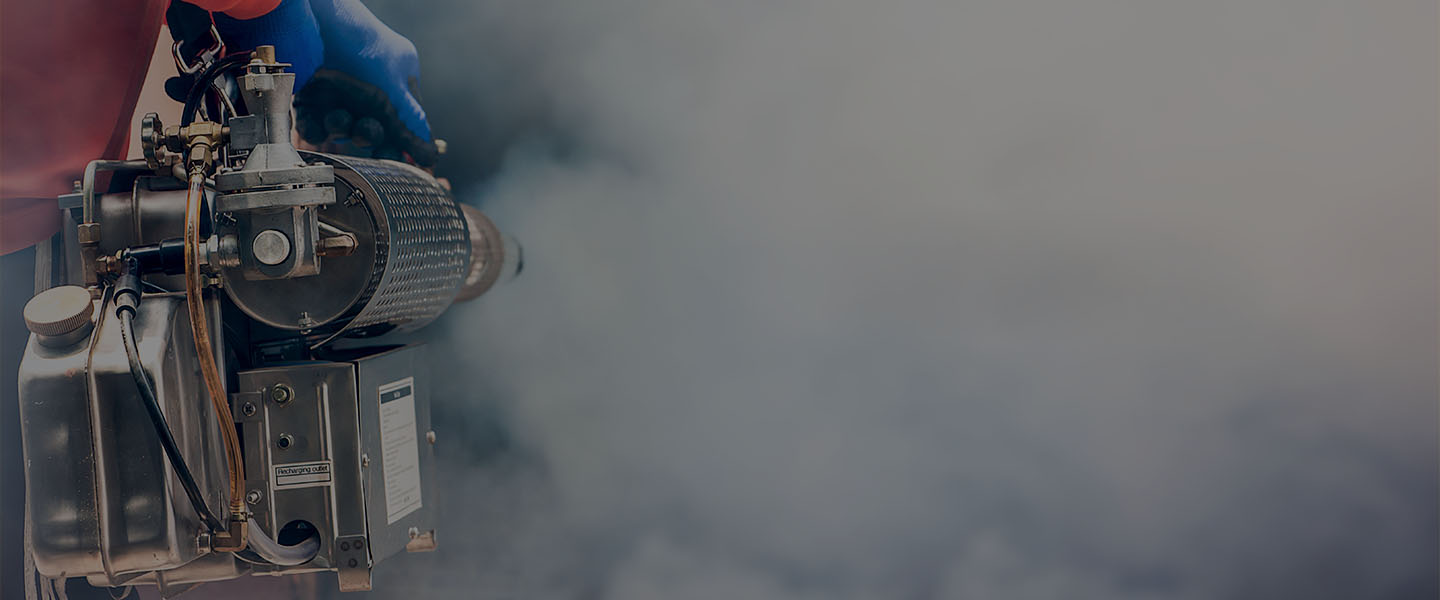 Termite Infestations Affect More Homes in the U.S. Than Disasters
Caused by Fires, Earthquakes, & Storms Combined
The monetary damage totals more than $1.5B annually, with more than 600,000 cases per year. If you notice any signs of termites in your home, let Hydrex Pest Control complete termite fumigation services to get rid of your problem while protecting your health and safety. Fumigation is far and away from the best, most effective method for stopping the spread of termites and termite damage throughout your home. As the top provider of fumigation services in Burbank, Glendale, and Southern California, Hydrex Pest Control & Termite Co. offers this proven termite extermination option to rid your home of termites as quickly, safely, and affordably as possible.
We specialize in termite fumigation and have the experience and expertise California homeowners count on to control and remove this menace fast. As seasoned, professional termite fumigators, we have been helping homeowners identify and eliminate these damaging pests for more than 70 years, utilizing the latest in termite control technology to ensure termite removal is done safely and securely. Once the presence of termites is confirmed, we map out the termite's extermination strategy that will work best for you and your home. We then go to work to rid your home of this pest before it's too late.
A Serious Problem
Every year, termite infestations affect more U.S. homes than fires, earthquakes, and storms combined. It's a problem that not only poses a significant threat to more than 600,000 structures across the country, but that leads to damage totaling over $1.5 billion every year. Without taking the proper steps to eliminate this menace, the damage it causes can lead to significant costs to the Southern California homeowner far down the road. When you choose Hydrex Pest Control & Termite Co.'s in Glendale, CA professional fumigation services for your Burbank home, you're going with the most effective and proven termite treatment process available, one that not only gets rid of your problem fast, but that does so with your family's health and safety in mind at all times.
Keeping You Informed
We know you have questions and concerns when it comes to fumigation, which is why we work to keep you informed throughout the entire process.
Our goal is to help Southern California homeowners not only understand why fumigation is necessary, but also how it works, why it is the most proven effective termite treatment option, and how best to prepare your home for fumigation services.
Fumigation is the most effective way to eliminate a termite infestation. No other treatment method has proven as effective or as fast when it comes to treating every area termites can affect and damage within your home.
Fumigation attacks and eliminates the threats of termites everywhere they exist, including behind walls, throughout attics, and any other hidden, hard-to-reach spaces that exist in your home. Fumigation is the only termite control method proven to kill 100% of the infestation and is the best termite removal option available anywhere.
Proper preparation for fumigation can be a challenge for homeowners in Glendale, CA, yet this part of the process is essential to ensuring your treatment plan is completed on schedule. This 8-minute video shows homeowners how to prepare for fumigation:
Your Best Termite Extermination Option
If you live in Burbank, Glendale, or anywhere else in Southern California and fear your home is suffering from a termite infestation, professional Hydrex Pest Control & Termite Co. fumigation services is your best termites extermination option.
To schedule a free inspection, call 818-248-5186 today.
Schedule Your Consultation Today!