Skip to Content
Professional Rodent Control Services in Glendale, Burbank, & Pasadena, CA
Removing Rats, Mice, & Other Rodents from Your Home
Did you know that heavy rain, severe drought, winter chill, and summer heat can all cause hungry rodents to seek shelter in your home? No one wants to discover that they have a rodent problem in their home or business, but the pest control professionals at Hydrex Pest Control are here to solve your problem. We proudly offer rodent control services that will keep rodents from entering the premises and work to reduce their population. Our experts can determine what type of rodents you are dealing with and set traps based on the particular species making its way into your home. Learn more about our rodent pest control services and get in touch with us for your free estimate. We offer the best rodent control warranty in Glendale, Burbank, La Crescenta Montrose, Arcadia, San Marino, & Pasadena. We meet or beat competitor prices. Call for details.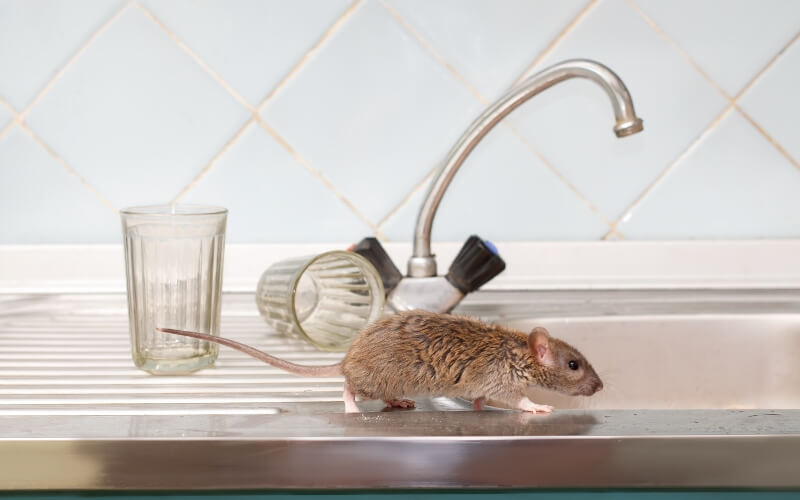 Protect Your Home & Landscaping
No one wants unwanted houseguests, and the same holds true when it comes to rodents. Mice can find their way into your home or business, whether you live in La Crescenta, Burbank, Arcadia, La Canada, Pasadena, or Sunland-Tujunga. Once they establish a home on your property, mice can populate quickly. Conventional methods are often not enough, and acting early is critical. Rats are also opportunistic and very difficult to get rid of. Rats can cause a lot of property damage, but our professionals have the equipment, experience, and expertise necessary to solve your rat problem. We also deal with outdoor pests such as voles, which can destroy your garden. Our team will visit your property and perform a thorough inspection when you contact us for rodent control services.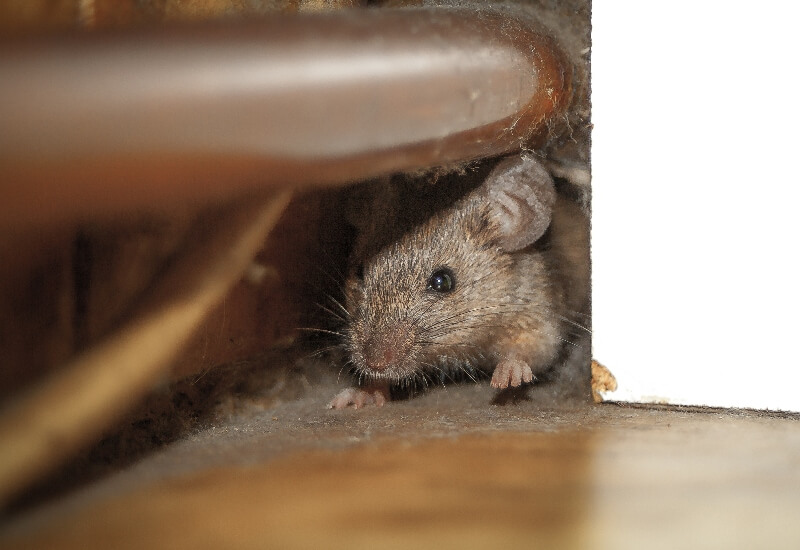 We Deal With All Types of Rodents
Many types of rodents can make their way into your California home or business. If you have a rodent problem, Hydrex Pest Control is the team to call. Some of the main signs that you have rodent issues are droppings, gnaw marks, and scampering noises. Rodents can also cause significant structural damage to a home or building and destroy insulation by tunneling inside of attics and walls. Learn more about two of the main rodents we deal with:
Mice – House mice only need cracks the size of a dime to gain entry into a house or commercial building. Mice will seek areas of clutter such as basements or attics because they are excellent hiding places for the rodents to build their nests. A house mouse's droppings can contaminate your food and can easily spread disease if left unchecked. Mice infestations are more common than rats because they are so small and can easily enter homes and buildings.
Rats – Roof rats are also known as ship rats or black rats and get their names from finding shelter in high areas such as trees, attics, and fences. By comparison, the Norway rat is larger and is sometimes known as a brown rat. Rats are usually more active during the winter but can cause problems throughout the year. A rat can carry more than 60 infectious diseases. Flushing a rat down the toilet doesn't always work because they can tread water for as many as three days.
Comprehensive Rodent Control Services
Rodent control is not a DIY job. Attempting to remove rodents yourself can be dangerous and increase your chances of catching a disease from these pests. The professional rodent control experts at Hydrex Pest Control have the rodent control process down to a science. It all starts with a free estimate and inspection, so contact us today to get started. We offer the best rodent control warranty in Glendale, Burbank, &, Pasadena. We meet or beat competitor prices. Call for details.
Schedule Your Consultation Today!