Skip to Content
Pest Control & Termite Services
Over 70 Years of Pest Control Services in Glendale & Pasadena, CA
Infestations can wreak havoc on your life. They can damage your home, your health, and your peace of mind. Hydrex Pest Control & Termite Co. offers pest control services in Glendale, California, that will allow you to rest easy. Our pest control experts are here to save the day whether you need help preventing an infestation or performing large-scale extermination. We offer an assortment of pest control services that help keep your home free from unwanted pests and rodents. We can prevent infestations from your foundation all the way up to your attic. When you work with us, you'll know everything is under control.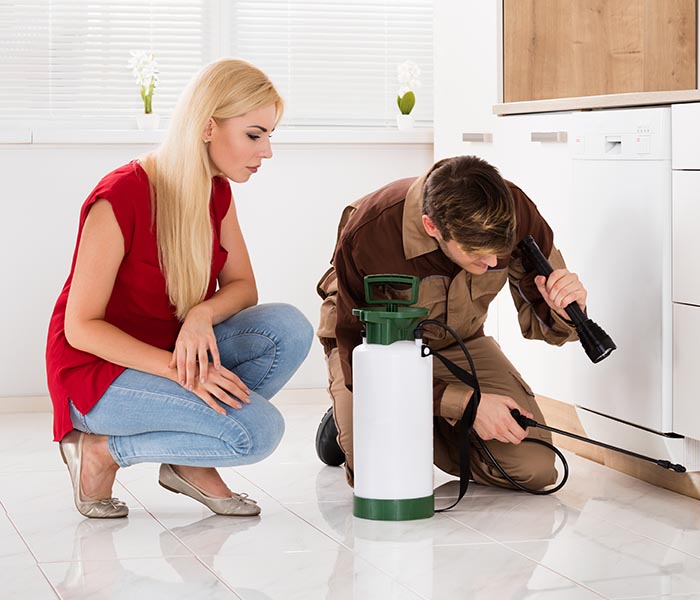 What Is Pest Control?
When you have an infestation, you need an experienced team to help you clear your home. Sometimes, it can be as simple as routine insecticide spraying. Other times, you may need to fumigate your house completely. We offer free inspections. So, we can come out, assess the situation, and explain the best strategy at no cost. However, once you see how knowledgeable our team is, you're sure to want us on the job.
We Do Pest & Rodent Proofing
The best way to stop infestations is to prevent them before they start. Our team has specialized techniques for pest and rodent proofing. We seal all the potential entry points. We find things like damp wood that might attract a colony of termites to your home. We can even perform subterranean treatments that stop pests and rodents that may try to enter your home underground.
Fumigation Frees Your Home From Pests
When you have a significant infestation, the most reliable way to eliminate it is to fumigate your home. We understand that the thought of fumigation can be scary. Sometimes, it is the only way to thoroughly rid your home of all pests. Thorough extermination can take up to three days, but in the end, your home is certain to be as free from pests as the day it was built.
Termite Treatments Stop Infestations Before They Start
A professional termite treatment is the best way to stop termites from ever gaining a foothold in your home. There are many different kinds of termite treatments. Some prevent termite traffic from entering your home. Others repel and exterminate any termites that come into your home. Preventing a termite infestation is easier and more affordable than eradicating them. So, don't forget your termite treatment this year.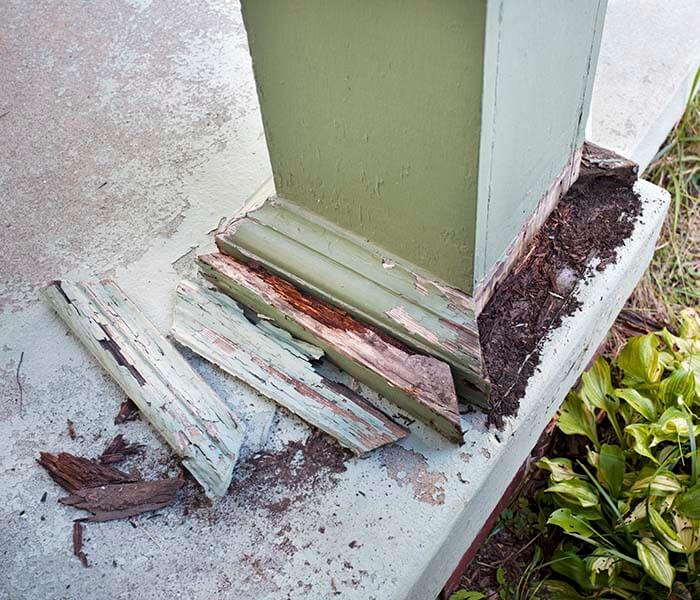 Wood Repairs Make It Seem Like Pests Were Never There
Over the years, termites and other wood-boring insects can cause serious damage to the timber in your home. From the struts to the joists, your home's wooden structures can become compromised and encourage further infestation. Our team regularly repairs damaged wood with wood filler and replacements. Sometimes we can simply exterminate the pests and fill in the damaged wood. Other times, we need to completely replace the infested area of timber because it has been so severely damaged.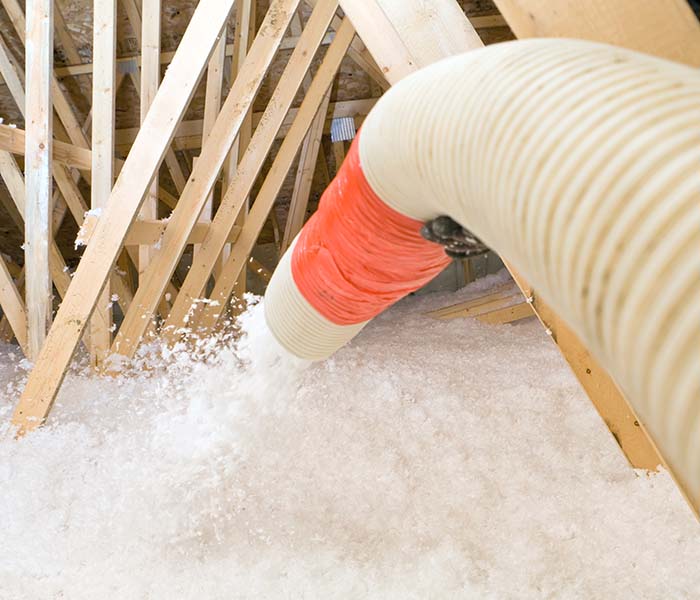 Attic Insulation Controls Pests & Cuts Energy Bills
Attic insulation does wonders for stopping infestations, but it also provides many other benefits. At the same time, it kills bugs it saves you money in the form of increased energy efficiency. The majority of heat loss within a home is through the top. When we insulate your attic, we fill in every single nook and cranny, leaving your attic safe from any potential infestation.
Get Your Free Inspection Today!
Don't let rodent and insect infestations go unchecked. The sooner you treat them, the simpler they are to remove. Our team has over 70 years of experience in the pest control business. We know the most effective ways to treat each infestation. We offer free inspections because we are so confident in the fairness of our prices and the excellence of our services. To get a free inspection, call us or fill out a contact form.
Schedule Your Consultation Today!