Skip to Content
Expert Pest Control in Glendale, La Canada, & Pasadena
Hydrex Pest Control is Glendale's Extermination Expert
For all of your extermination and pest control needs in Glendale, La Canada, & Pasadena or the surrounding area, rely on the experts at Hydrex Pest Control. Since 1946, we have been the area's leader in pest control, helping keep our customers' homes pest- and worry-free. Unwanted rodents, critters, bugs, and more can cause damage to your residential or commercial property or negatively affect your health. But our team of professionals can deliver humane, highly-effective techniques to eliminate such pests from your home and protect your family. We are proud to use reduced impact services (RIS) and low-toxicity products to minimize any risk to your property or surroundings. Contact us today to learn more about our comprehensive suite of services.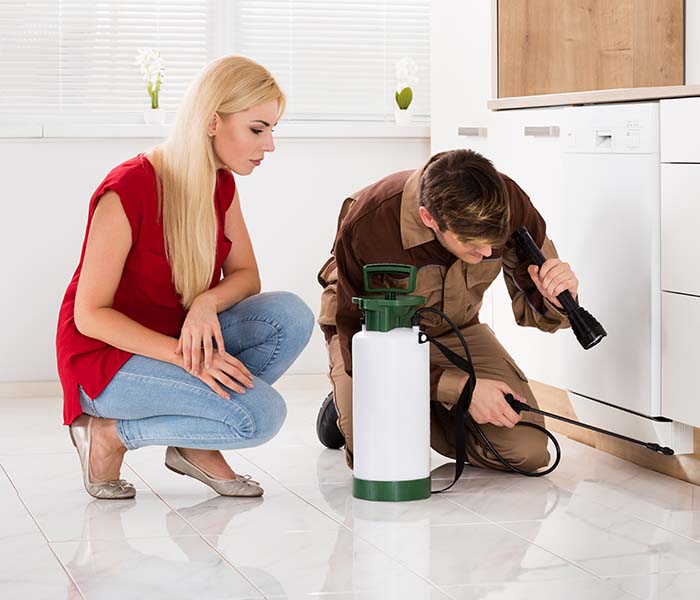 We Offer a Wide Range of Local Pest Control Services
Hydrex Pest Control comprises a team of friendly, knowledgeable individuals who are devoted to eliminating pests from the homes and businesses of our customers in Glendale, La Canada, & Pasadena. Whether you have noticed the sounds of rodents scurrying about your home's floors and walls, spotted cockroaches scattering when you turn on your kitchen lights, or identified damage caused by termites, trust our experts to resolve your problem and protect your home.
Our Local Pest Control Services
Bed Bugs
Among the most unsettling of household, pests are bed bugs. The small, parasitic insects live in groups, often burrowing in mattresses and furniture, and can cause significant harm. Although you may not readily notice them due to their small size and skilled hiding techniques, bed bugs can bite you in your sleep and cause pain or irritation on your skin. Hydrex Pest Control uses the latest bed bug control methods, such as heat treatment, to eradicate the bugs from your property and prevent their return.
Insects
Comprising mosquitoes, flies, dust mites, yellow jackets, fleas, and more, insects in your home can make guests uncomfortable and potentially cause illnesses among your family members. We can treat the Insects problem effectively and humanely to eliminate any trace of the pests in your home, business, or school.
Ants
With the ability to form large colonies in your home or office, ants can become a significant problem. The professionals at Hydrex Pest Control can quickly determine which species of ant is infesting your home in Glendale, La Canada, & Pasadena to develop a specific strategy for ants' extermination. Ants may not seem harmful, but they can damage your property, sting you, and introduce diseases to your loved ones.
Cockroaches
Often found in damp, dark areas of your home or office, cockroaches can damage your property and pose health risks to your family. Do-it-yourself cockroach elimination tactics are often unsuccessful, so rely on our team of experts to complete the task. We will help exterminate, treat, and prevent cockroaches from colonizing in your house.
Termites
A termite infestation can cause significant damage to your home or commercial property. Unfortunately, these pests often go undetected for quite a while, meaning it is imperative to call Hydrex Pest Control as soon as you notice them. Termites can cause harm to the structural integrity of your building without ever bringing attention to themselves. When you see piles of wood shavings, discarded wings, hollowed floors, or any other signs of termites, let us know immediately. We will inspect your home to assess the scope of your termite infestation and begin to employ pest control strategies. Our extermination services are capable of eradicating all species of termites. We will also determine areas of your home or office that are most susceptible to a termite infestation so that we can design a treatment and prevention strategy for long-term results.
Rodents
If you notice rats, mice, or any other types of rodents in your Glendale-area home, seek assistance from Hydrex Pest Control. We will evaluate your situation before employing techniques to remove these critters and providing rodent-proofing services so that they do not return. We have specialized rodent removal methods tailored to the patterns and interests of various species, ensuring success.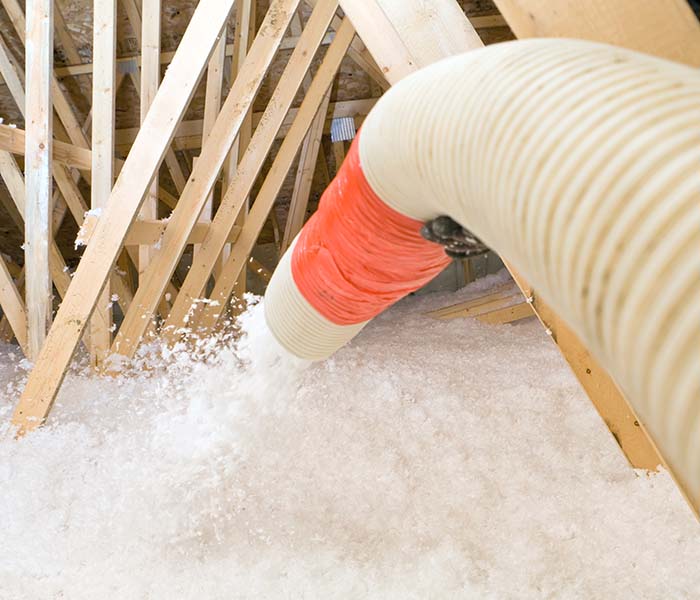 Our Areas of Expertise Also Include Attic Insulation
We offer Thermal-Acoustical-Pest Control (TAP) Insulation as a permanent pest control solution in Glendale, La Canada, & Pasadena. It can be installed in new attics or used to cap existing attic insulation. In addition to providing total pest management, it also reduces energy costs, absorbs sound, and is safe to use around humans and pets.
Contact Hydrex Pest Control Today
For highly-effective, humane local pest control services, rely on the team that has served Glendale, La Canada, & Pasadena, and the surrounding area for more than 70 years. We can exterminate, fumigate, and insulate your residential or commercial property to ensure that it is free of pests and invulnerable to their return. Hydrex Pest Control is located at 3252 Foothill Blvd. in La Crescenta, CA, we are positioned to help customers throughout the region. Contact us today for a free inspection.
Schedule Your Consultation Today!