Skip to Content
Pest Exterminator Serving Home and Businesses in Burbank, CA
Customized Pest Treatment Plans by Hydrex Pest Control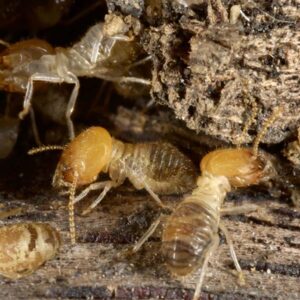 Hydrex Pest Control provides comprehensive pest control services in Burbank, CA, and the surrounding communities. Burbank is home to a dense and exciting downtown area with restaurants and entertainment venues. It is surrounded by various residential communities, including single homes, apartments, and condos. Many pests thrive in these environments because they have near limitless access to food and hiding places. Our team has the skills, knowledge, and access to the right treatments to identify and eliminate the infestation's source. Since 1946, we've been the team you can trust most to deliver excellent results and customer satisfaction. When you need high-quality pest control services from an experienced team, contact Hydrex Pest Control.
Our Pest Control Process
For decades, we have been at the forefront of pest control services in the Burbank area. Our skilled and trained exterminators are equipped with the right tools and solutions to handle a wide range of invasive pests. We follow a comprehensive pest control process to ensure your home or commercial property is safe while providing an excellent customer experience. Learn more about our pest control process, which includes:
Consultation – During your initial call, we'll understand the issue you're experiencing in your home or office. The consultation is meant to provide us with some initial information to prepare us for the inspection and service.
Inspection – When we arrive at your home or office, we'll conduct a thorough inspection. Our team is trained to uncover infestations in hard-to-reach and often overlooked areas of your property. Our inspection ensures the right treatment is used.
Service – Once we've uncovered the infestation type, we'll implement a treatment plan to target it. Our team uses eco-friendly chemicals that are safe for use in and around the property.
Follow-Up – We follow up with all our customers to ensure they're satisfied with our services. Additional treatments may be necessary for particularly stubborn or robust pests such as roaches.
Commercial Pest Control Services
Business owners throughout Burbank, CA know they can trust us for all their pest control services. How would your customers react if they discovered a pest infestation, such as mice, flies, roaches, or ants in your establishment? It may lead to bad reviews, a negative reputation, and a loss in sales. It can be incredibly hard for businesses to rebound from negative word of mouth. At Hydrex Pest Control, we offer comprehensive, discrete, and long-term pest prevention and extermination services. We work with many businesses throughout the area to provide them peace of mind, and we're confident we can assist you too.
Residential Pest Control Services
As a homeowner, you want to ensure your home is safe and secure for you and your family. Pests like mice, cockroaches, bed bugs, and spiders can pose a health risk. Those with allergies may experience worsening symptoms due to pest saliva, droppings, and carcasses. Other common pests, such as termites, can cause thousands of dollars in damages to your home if they aren't controlled. Whatever pest has invaded your home, you can feel confident that our experienced exterminator will provide you with the best services and treatment options.
What Are the Benefits of Hiring a Pest Control Company?
Home and business owners throughout Burbank, CA rely on the knowledgeable and experienced professionals at Hydrex Pest Control to ensure they get the treatment they need to protect their property. When choosing a pest control company, it's essential to choose an established, trained, and experienced team with the right solutions. Attempting to keep pests in check using store-bought chemicals can be time-consuming, dangerous, and ineffective. When you choose our professional team, you can expect:
Comprehensive Coverage
A Healthier Home
To Save Money
Peace of Mind
A Damage Assessment
Affordable Solutions
Choose Our Locally Owned Pest Control Company
You can always count on Hydrex Pest Control services for all your commercial and residential services. Whether you're a restaurant owner, property manager, or our retail location, we can provide high-quality preventative and immediate exterminator services. We're also the area's leader in residential pest control services and use effective and safe solutions to eliminate pests in your detached home, apartment, or condo. Pests can cause thousands of dollars in damage to your home and cause irreparable damage to your business's reputation. Ensure you're protected with our comprehensive and affordable pest control services. Schedule your free estimate today.