Skip to Content
Professional Cockroach Control Services in Glendale, Burbank, & Pasadena, CA
Keeping Roaches Out of Your Home
No one wants cockroaches in their home, but there's no need to panic. The pest control specialists at Hydrex Pest Control specialize in cockroach control services for homeowners in Glendale, CA. Roaches are especially difficult to exterminate, which is why you need professionals to get the job done right. Our cockroach pest control services start with an initial inspection of your property. From there, we create a fool-proof cockroach extermination plan to ensure we remove these unwanted pests from your home or business. Learn more about our services and the types of cockroaches we exterminate, and get in touch with us to schedule a free inspection and estimate.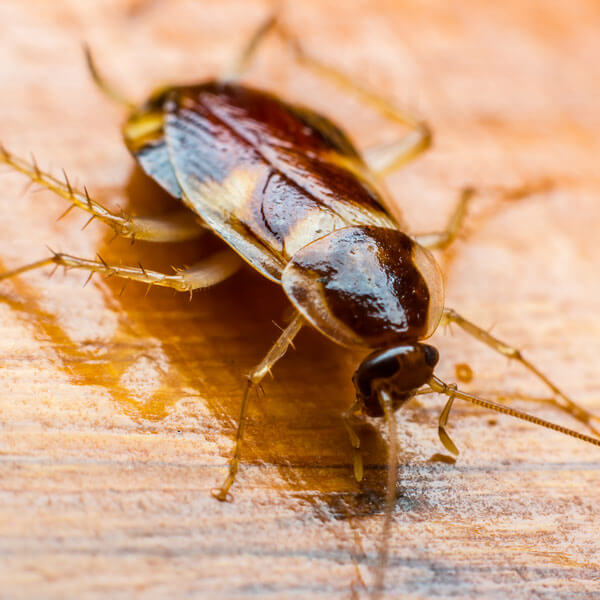 What Makes Cockroaches Unique?
Cockroaches are unique in that they are challenging to get rid of, and most homeowners find them quite disgusting. We proudly exterminate cockroaches for home and business owners in Burbank, Sunland-Tujunga, La Crescenta, Arcadia, La Canada, and Pasadena, CA. There are more than 50 species of cockroaches in America. Many cockroaches carry diseases and can often be found near waste deposits or in kitchens. Many businesses have cockroach problems, with the most common being restaurants, bakeries, grocery stores, and anywhere else where food is prepared. Cockroaches tend to infest yards and alleyways during the warm California summers. These insects are most active at night and will hide in dark crevices during the day. Cockroaches love crumbs, so being tidy and cleaning up any messes in the kitchen is critical when it comes to cockroach control. We offer the best cockroach removal services in Glendale, Burbank, La Crescenta Montrose, Arcadia, San Marino, & Pasadena.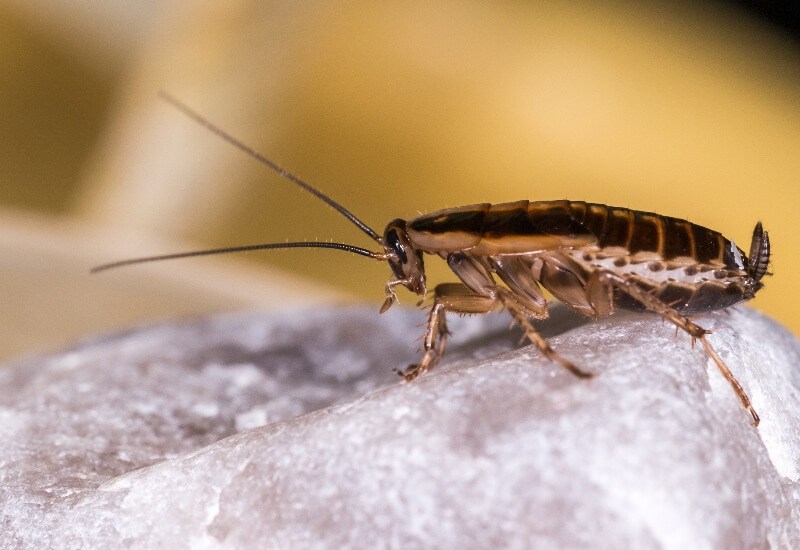 Treating Southern California Cockroach Species
The most common cockroach species found in warmer climates such as Southern California include the American cockroach, German cockroach, and Oriental cockroach. A house cockroach may be one of several species. Our team will determine the type of cockroaches you have before crafting the best way to eliminate them. Learn more about the types of roaches we treat:
American & Oriental Roaches – These larger species of cockroaches are quite troublesome and intimidating to many homeowners. American and Oriental cockroaches can be one or two inches long. They have dark bodies and wings. These roaches can be found along basements, under sinks, and in lower cabinetry. They do not generally sting or bite, but we don't blame you for wanting them far, far away from your property.
German & Brown-Banded Roaches – German cockroaches are the most common species in the U.S. and are tan or light brown. They can be up to 5/8" long. You want these pests out of your home ASAP because a mated pair of German cockroaches can produce a large army of offspring. These roaches do not bite or sting.
Protecting You Against Cockroaches
Hydrex Pest Control is here to protect your home or business against cockroach infestations. Our cockroach treatments are safe for humans and pets. We take a comprehensive approach to battling roaches and may also recommend other actions such as fixing plumbing leaks, improving sanitation, sealing areas where cockroaches can enter buildings, and more. Contact us today to schedule your free cockroach inspection and estimate.
Schedule Your Consultation Today!