Skip to Content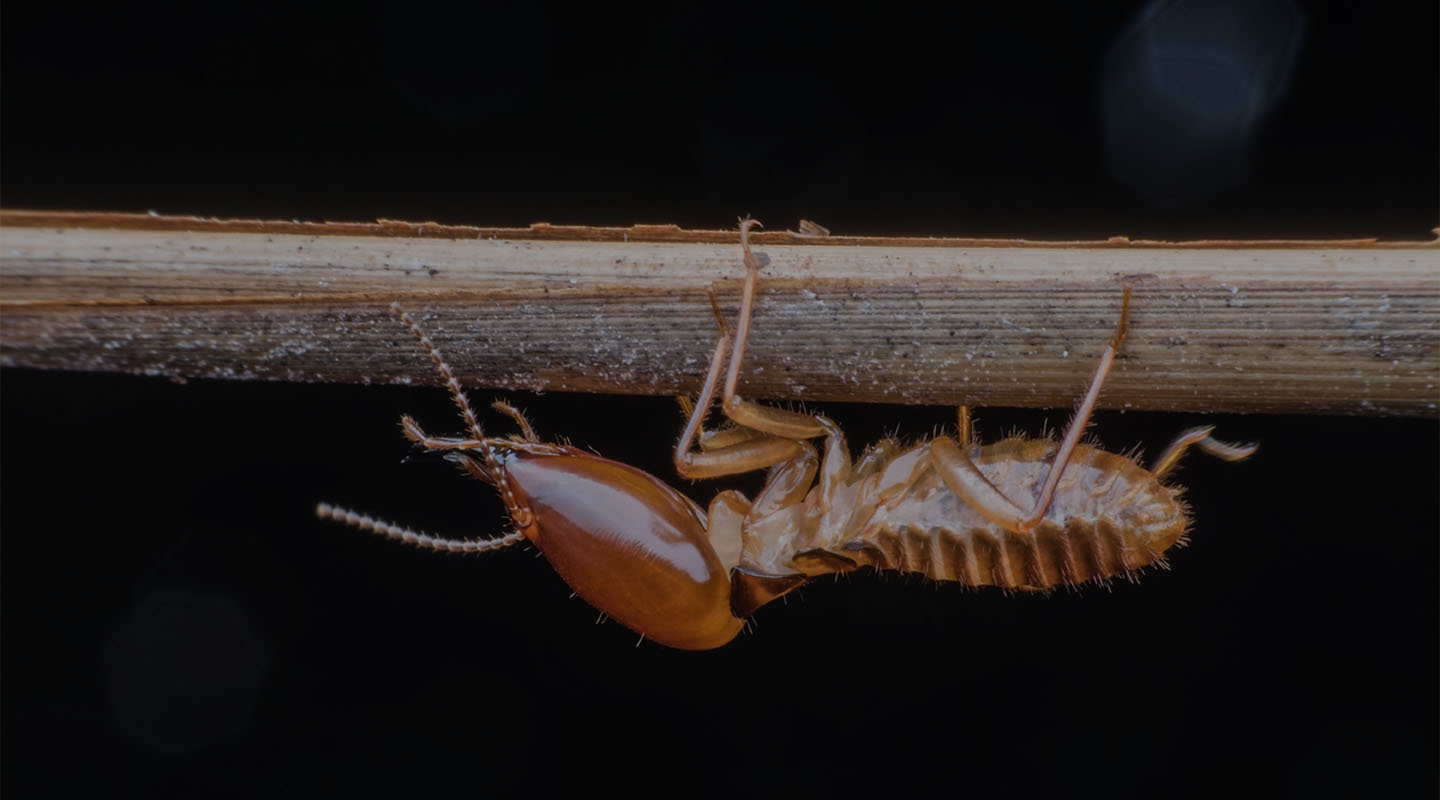 Over 70 Years Serving Glendale, Burbank, La Crescenta,
La Canada, Pasadena, Arcadia, & Sunland Tujunga
Southern California's #1 Termite and Pest Control Company
Our Friendly & Knowledgeable Technicians Will Find the Best Possible Solution to Your Pest Problems for Your Peace of Mind
Pest & Termite Control in Glendale, Burbank, & Pasadena, CA
At Hydrex Pest Control & Termite Co, we have been eliminating local pest problems for over 70 years. Our friendly and knowledgeable staff have serviced both commercial and residential properties, and are always happy to address any questions or concerns you may have. Whether you recently noticed a small ant infestation or have discovered cockroaches within your premises, our talented Hydrex pest control experts have the skills, expertise, and tenacity necessary to restore order to your property. To learn more or to schedule a free estimate, please reach out to our team by calling 818-248-5186 today!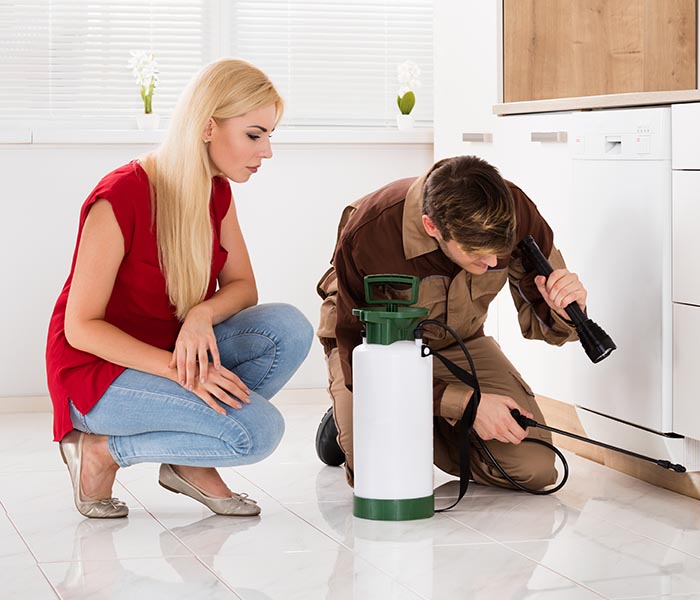 Glendale, Burbank, & Pasadena Extermination Services
Ants
Bed Bugs
Bees
Cockroaches
Crickets
Fleas
Flies
Gophers
Moths
Rats
Spiders
Termites
Mosquitoes
And many more unwanted pests! Learn more below about how these pests can damage a property and how our professionals at Hydrex Pest Control & Termite Co. can stop them in their tracks.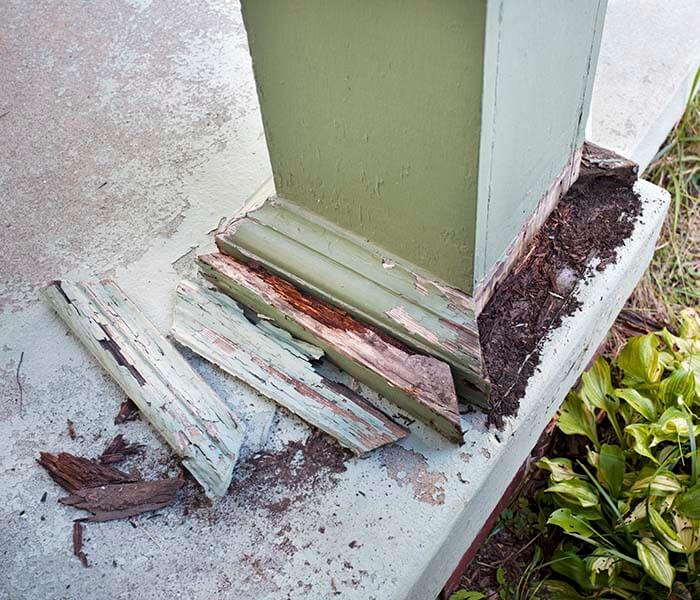 How Can Your Infestation Affect Your Property?
Termites can destroy the structure of your home or business from the inside while rodents are capable of climbing anywhere and spreading dangerous pathogens. Both black and red ants build homes for millions within your walls, sharing the space with cockroaches and other insects of all sizes and types. Our professional team can handle any pest, even nuisances like black and brown flies.
Professional Pest Control for All Types of Rodents & Insects
Our pest control professionals use tested, humane, and highly-effective pest control methods to exterminate and prevent a wide range of pests, including all rodent and insect species. We use the industry's leading Reduced Impact Services, low toxicity products, low volumes, and low odor pesticide applications to ensure humane pest control without damaging your property or the surrounding environment. Whether you have rats or roaches, squirrels or spiders, our team is the one to call.
Specialized Termite Services
Termites can cause thousands of dollars of structural damage and are incredibly difficult to remove without the services of a pest control professional. Here at Hydrex Pest Control & Termite Co., we offer specialized termite identification, removal, and prevention services for homes and businesses in Burbank and Glendale, CA. We have successfully treated and fumigated hundreds of termite infestations, and specialize in all species of termites, including both dry wood termites and subterranean termites. To learn more about our termite removal and prevention services, visit our Termites page and our Fumigation page, and call us today!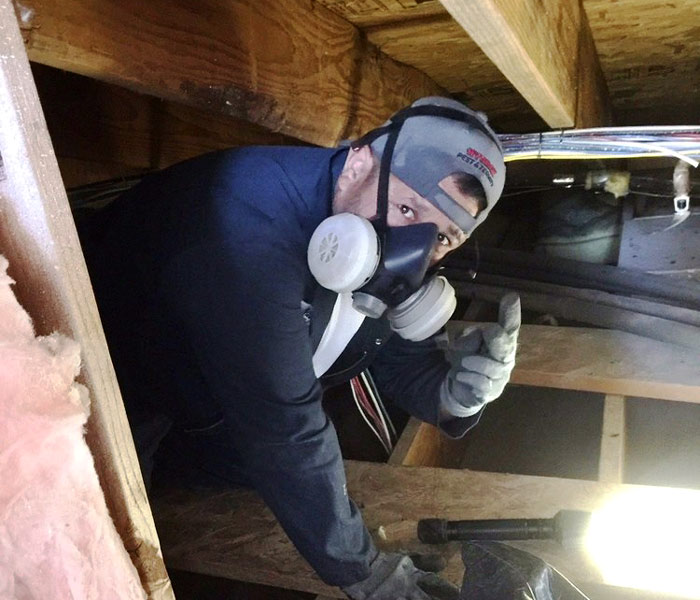 Looking for Exceptional Customer Service? We've Got You Covered!
Since 1946, our team has protected our neighbor's residential and commercial properties in Pasadena, Glendale, and the surrounding areas. As members of the PCOC (Pest Control Operations of California) and NPMA (National Pest Management Association), we hold ourselves to an extremely high standard of excellence and responsibility.
Unlike other extermination services in the area:
We feature eco-friendly methods
We offer fair, competitive pricing on all services
We feature a staff of friendly, knowledgeable exterminators
Hydrex Pest Control & Termite – Southern California's #1 Extermination Service
Let Hydrex Pest Control Glendale and Burbank be your number one defense against unwanted pests and insects by reaching out to our seasoned experts today. If you think that you may have a potential pest issue, we would be happy to provide you with a free estimate and inspection. To get started, please reach out to our offices now by calling 818-248-5186!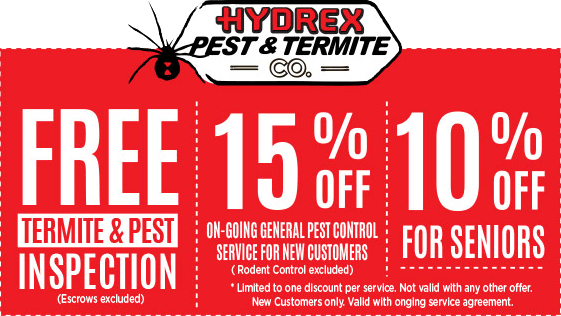 Reviews
so far so good. Ernesto came exactly on time and did exactly what he came out to do. Rat traps were set up around our house in the locations that we can capture the rats...no poison .3 visits and that should stop the rats from coming in the house.
Great team. Very timely and diligent service. Mike, the inspector, did an outstanding job running a thorough inspection and providing with a detailed and timely report!
I used Hydrex to inspect and service the termite problems at my house and they performed an excellent service and I'm extremely satisfied with this company. I highly recommend them for your termite pest control problems. Great customer service.
Amazing, reliable service. Always a pleasure dealing with them. Their pricing is excellent for the services they provide.
We used them for a commercial property. They're on time, professional, and courteous. And they do answer your call! I would absolutely recommend them!