Skip to Content
Professional Termite Treatments in Glendale, Burbank, & Pasadena, CA
Stop Termite Infestations at Your Home or Business
A professional termite treatment from Hydrex Pest Control is the most effective way to keep termites from taking over your home or business. Our pest control specialists offer the best termite treatments for residential and commercial properties in Glendale, CA. We utilize various types of termite treatments based on your property and situation. Our termite terminators offer free inspections and estimates and will customize a termite treatment program for your property. Learn more about your termite treatment options, and get in touch with us today to get started.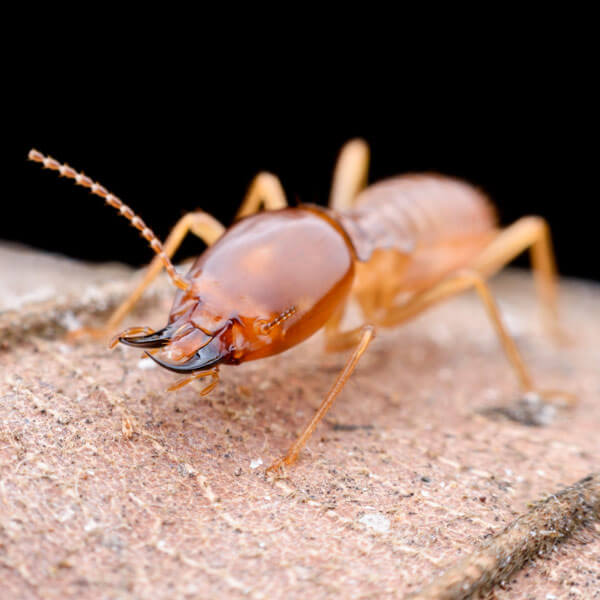 What Are Termite Treatments?
Termite treatments involve the application of a special product that prevents a full-blown termite infestation from taking place. Our pest control experts utilize an array of products to keep termites away while avoiding toxic exposure to your family's pets and any other friendly wildlife in the area, such as birds or squirrels. One of the most crucial aspects of termite treatment is the application process. Our team members know exactly where to put our termite products and how much to use. Learn more about our termite infestation treatment options for home and business owners in Glendale, Burbank, La Canada, La Crescenta, Arcadia, Pasadena, and Sunland-Tujunga.
Comprehensive Termite Treatment Options
Hydrex Pest Control uses multiple termite treatment options based on what's best for your property. Sometimes we use many different products for one home. Each of our products has advantages, and our team is happy to explain which type of treatment is best for you. The types of termite treatments we offer are:
Premise Foam
During the early stages of a termite infestation, we use premise foam to seal tunnels that the pests use to enter and exit your property. Our team will inject a foam that will expand and seal off the pathways of the colony. Next, we will treat the area with wood filler so no one will be able to tell that termites were ever in your home.
Termidor Dry
Our Termidor termite treatment is a cellulose-based dust that contains small amounts of fipronil. This treatment is injected into the tracks created by termites. After injecting this treatment, we seal the pathways. Termites are attracted to the dust and bring it back to their nests. They spread the treatment amongst themselves and are eliminated.
Tim-Bor
This Borate salt is often mixed in a water-based solution before being sprayed on exposed wood. Tim-Bor works best on internal timber because it can be washed away by the elements. This termite treatment can prevent termites for up to 20 years.
XT-2000 (Orange Oil)
This concentrated oil is made from orange peels and makes for a highly effective termite treatment. XT-2000 has a main active ingredient of D-limonene, which breaks down termite exoskeletons and destroys their eggs. This is a completely natural treatment, so you can rest easy knowing your family, pets, and nearby wildlife are all safe.
Termidor SC, Termidor HE, or Altriset
We use these termite treatments to attack infestations that form underground or around the foundation of your house. Termidor SC, Termidor HE, and Altriset can sit in soil or be drilled into the concrete foundation of your home.
Schedule Your Free Termite Inspection
If you notice any early signs of a termite infestation, you owe it to yourself to schedule a termite inspection. It's better to be safe than sorry, and we offer free termite inspections for homes and businesses in California. Contact us today to schedule an inspection or request an estimate.
Schedule Your Consultation Today!