Skip to Content
Locally Owned Pest Control Company in Pasadena, CA
Hydrex Pest Control Is a BBB Accredited Pest Control Company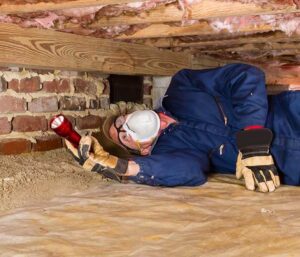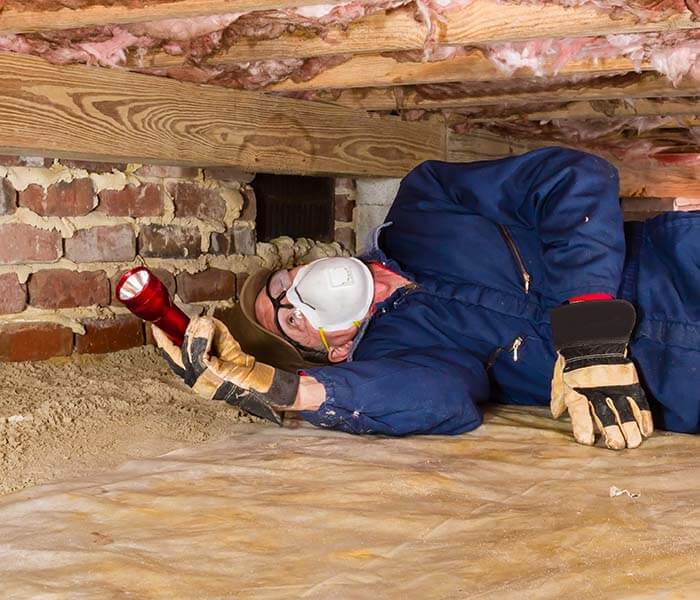 Home and business owners throughout Pasadena, CA trust Hydrex Pest Control for all their termite fumigation, rodent control, and exterminator services. We combine the right solutions, comprehensive inspections, and knowledgeable technicians to deliver exceptional results. As a locally owned and operated business, our top priority is to ensure you're completely satisfied with the care we provide for your home or business. Our ongoing commitment to our customers has made us one of the most trusted pest control companies in the area. You can always trust our team to provide you with exceptional results. We can help you take back your home or office from invasive pests. Contact us today to schedule your free service estimate.
Types of Pests We Offer Treatment For
Pests can cause significant damage to your home or business. Some pests are simply a nuisance, while others may carry disease and can lead to significant health concerns. Whatever type of pest you're dealing with, you can feel confident the knowledgeable and experienced technicians at Hydrex Pest Control will use the proper solutions and methods to uncover the cause of the infestation. Our team has decades of experience providing residential and commercial pest control services, so we're prepared for nearly any situation. Some of the most common types of pests we treat include:
Earwigs
Spiders
Flies
Hornets
And Many More
Our Comprehensive Pest Control Plan
At Hydrex Pest Control, we follow a customized pest control plan to deal with a wide variety of infestation types. We utilize effective and eco-friendly solutions to eliminate the pest from your home or business. Every year pests cause millions of dollars' worth of damages to properties throughout the country. Responding quickly to any type of pest infestation will help save you money and ensure your home or business is healthy. Our comprehensive pest control plan includes the following:
Consultation – During the initial consultation, we'll take the time to learn about the types of problems you encounter. You can count on us whether it's mice in the cabinets, a wasp next in the eaves, or spiders in the corners.
Inspection – Next, we can conduct a free assessment of your home or office to determine precisely the type of pest and the level of infestation. After the inspection, we'll provide you with a free and honest price for our services.
Service – Our team will customize a treatment plan that addresses the type as well as the level of infestation. Our goal is to ensure your property is safe.
Follow-Up – We're committed to providing an exceptional level of care for you and your property. If you have any questions or concerns during or after our service, we'll be happy to answer them for you.
Identifying the Signs of a Pest Infestation
As a property owner, it's crucial that you can identify the signs that you have pests in your home. Infestations can quickly multiply until they become much more destructive and much harder to eliminate. Contact our professional pest control company immediately if you notice any of the following signs of an infestation in your home or office:
Droppings – Pests such as mice, cockroaches, and termites will leave behind droppings, often where they live or feed. Take note of the location and the description before cleaning up so our exterminators can provide the right treatment.
Shreds – Mice especially will tear apart cardboard boxes and plastic bags to get into food. If you notice traces of paper or plastic in your kitchen drawer or cabinets, it's possible a mouse was in there recently.
Nests – Some pests will build their nest in plain sight, while others will hide deep within your property. However, if you notice a spider web, hornets' nest, or termite mud tubes, the infestation in your property should be handled quickly.
Visual Confirmation – Most pests try to avoid human interaction. However, once an infestation reaches a certain size, you may see mice scurrying on the counter, roaches running across the floor, or termites swarming your window.
Choose the Area's Premier Local Pest Control Company
Hydrex Pest Control has been providing residential and commercial pest control services since 1946. Throughout the years, our team has always been at the forefront of high-quality pest control services at an affordable price. We're a BBB-accredited business and locally owned, so you can feel confident our goal is to ensure you get the best treatments. Speak with one of our knowledgeable and experienced exterminators today and find out which customized treatment is right for your home or office. Schedule your free estimate today.