Skip to Content
The Benefits of Attic Insulation in Glendale, Pasadena & the Surrounding Areas
Attic insulation is often one of the most overlooked forms of pest control. At Hydrex Pest Control & Termite Co. in Glendale, California, we use attic insulation that exterminates and repels pests. TAP insulation has a lot more benefits than just that, though. When we insulate your attic, you will notice that it reduces energy costs and noise. Hopefully, you'll never need to notice the amazing fire-retardant capabilities of our attic insulation. However, we do use insulation that reduces the impact of fires. With all of these benefits, there's no reason to put off insulating your attic with TAP pest control insulation.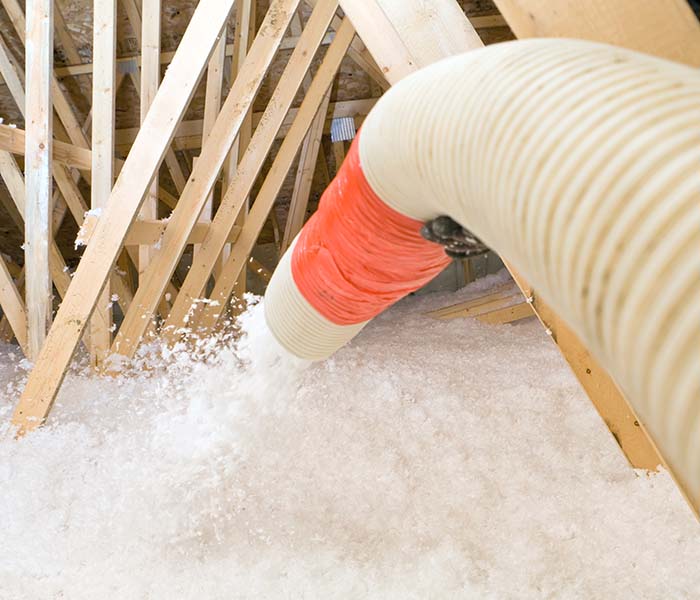 Pest Control Features
Our team uses TAP pest control insulation. This is a broad-spectrum pest control solution, which means that it will kill ants, cockroaches, silverfish, termites, and countless other pests known for infesting attics. It also contains boric acid, which is deadly to most insects and is perfectly safe for you and your household pets. When you use attic insulation as your pest control method of choice, you do not need to treat it again, unlike most other conventional pest control methods.
Cutting Energy Costs
Insulating your attic reduces your energy costs significantly. Most of your cool air is lost through your attic during the summer. In the winter, most of your warm air is also absorbed into the cool air in your attic. According to the EPA, the average homeowner saves 15% of their energy costs by insulating their attic. This is because an insulated attic will prevent the warm or cool air from escaping through your attic. On top of that, you will save on future pest control bills. When you add all this up, the cost of insulating your attic may just pay for itself.
Reducing Noise
You may be surprised by how noticeable the noise reduction capabilities of TAP insulation can be. This is a particularly important feature if you live in an area with a lot of noise pollution. Homes next to highways, airports, and many other locations are plagued with ambient noise violating their quiet space. Insulating your attic with the right insulation can reduce outside noise by up to 80%. Even better, TAP insulation can reduce the internal noise within a house, preventing sounds that may echo throughout your attic and bounce back into other rooms of the home.
Fire Retardant Characteristics
TAP insulation also provides a fire-retardant coating in your attic. This form of insulation will reduce the spread of flames throughout the home. It also prevents many fires that start in the hot and dry atmosphere present in so many attics. Should a fire get bad enough to burn through your ceiling, this fire-retardant material will come down to help smother sections of the fire.
Get Your Free Attic Insulation Estimate!
Now that you know all the exciting benefits of our TAP attic insulation, you are probably considering the cost. Each attic will vary depending on size and many other factors. However, we provide free inspections of your space and estimates for the work. This way, you can get ready for your attic insulation project without feeling the risk of obligation or commitment. However, once you see the fairness of our prices and the skill of our team, it may be hard to resist starting the work. To get your free insulation estimate, call us or fill out a contact form.
Schedule Your Consultation Today!