Skip to Content
Reliable Termite Control and More in Glendale, CA
Hydrex Pest Control Is Your Local Pest Control Company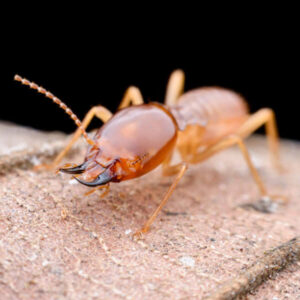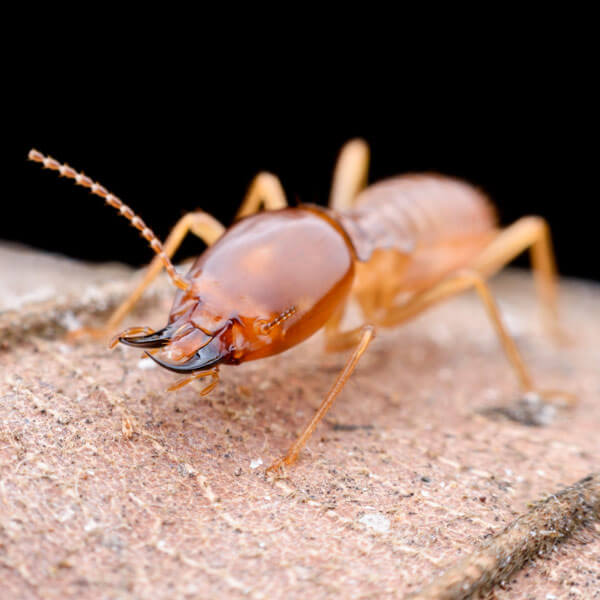 Home and business owners throughout Glendale, CA and the surrounding communities have trusted Hydrex Pest Control since 1946. As a licensed pest control company, our exterminators have the knowledge, technology, and training to handle nearly any pest control problem. Insects and rodents, such as ants, rats, mice, termites, and flies, can invade your home or office and cause significant damage. Not to mention your reputation. We provide practical and safe treatment options that eliminate pests in your home and provide lasting protection. Our comprehensive pest control service and friendly exterminators have made us one of the most reliable and trusted pest control companies in the area. Contact us today to schedule your free estimate.
Discover Some of the Benefits of Our Pest Control Services
Calling a pest control company is a smart decision if you have a pest problem in your home or business. You should choose a trusted and experienced pest control company for numerous reasons. When you contact us, you can be certain that you'll receive the best, most comprehensive coverage to eliminate the pest within your property while helping to keep others away. Learn more about the benefits of our pest control services:
Saves You Money – Invasive pests can cause thousands of dollars of damage to your home. For business owners, pests can cause irreparable damage to their reputation.
Prevents Exposure – Roaches, mice, and other pests can spread pest-borne diseases throughout your home and office by invading food sources and leaving behind droppings. Individuals with allergies may see their condition worsen.
Healthier Home – Some pests aren't afraid to defend their territory, such as yellow jackets, while others, including bed bugs and mosquitos, consider you a food source. Removing these pests from your home will improve the health and safety of you and your family.
Peace of Mind – No one enjoys finding pests crawling on the wall or hiding in the cabinets. We can provide you with peace of mind that your home or office is protected.
Signs Your Home Needs Termite Control Solutions
Termites are aggressive and destructive insects. Even a small colony of termites contains about 10,000 works. A large colony can include up to 1,000,000. Homeowners who uncover termite damage in their homes typically need to spend about $3,000 for repairs. Preventative pest control services for termites can save you time, money, and frustration. Understanding the common signs of a termite infestation can help reduce our team's response time so we can salvage your home. Some of the most common symptoms of a termite infestation include:
Peeling Paint
Mud Tunnels
Pinholes
Hollow Walls
Discarded Termite Wings
Buckling Floorboards
Swollen Windows or Doors
Termite Swarms
Learn Why We're the Area's Most Trusted Pest Control Company
For over 70 years, home and business owners throughout Glendale, CA and the surrounding areas have trusted Hydrex Pest Control for effective and responsive pest control services. Our knowledgeable and experienced team of exterminators has all the skills, equipment, and knowledge to ensure your home or office is protected. We go above and beyond to provide our customers with exceptional services and long-lasting results. Discover why we have been considered one of the premier pest control companies for decades:
Licensed
Bonded and Insured
Locally Owned
Eco-Friendly Solutions
Friendly and Experienced Techs
Fair Pricing
Common Pest Control Questions
Our residential and commercial customers trust us for all their pest control needs. However, we understand that you may have some questions about our process and services. We aim to provide you with the information necessary to make an informed decision about your pest control services. Browse through our FAQs, and if you have any additional questions, we'll be available to answer them for you:
What Kind of Pest Infestations Do You Treat? – At Hydrex Pest Control, we treat many invasive and dangerous pests, including ants, hornets, mice, termites, flies, spiders, and many more.
Can't I Just Use Store-Bought Chemicals? – While store-bought pest chemicals may seem like a tempting solution for your pest problem, they won't be enough in most cases. Department store pest control chemicals are used to kill individual insects. However, those insects may still appear in your home without treating the infestation. Not only that, but they also contain harsh chemicals that may put you and your family at risk.
How Are Pests Dangerous? – Bugs and insects may be a nuisance to you and your family. However, they may also pose a significant health risk. Droppings from mice and cockroaches can trigger allergy symptoms in children and adults. Mice can also carry hantaviruses in their urine, droppings, and saliva. Termites cause more damage to homes every year than some natural disasters.
Choose Glendale, CA's Trusted Pest Control Company
If you have a pest infestation in your home, you can always count on the knowledgeable and experienced professionals at Hydrex Pest Control. We'll customize a treatment plan focusing on the symptoms and the cause of the infestation to ensure it's been eliminated. Our team of professionals who have years of experience uses the industry's trusted techniques and effective solutions to remove a wide variety of pests. Contact us when you need professional pest control services for your residential or commercial property.